Retail

---
Call Now John NYC (973) 668-1079 Erik FL (352) 573-8861
Email: nightclubs@displayez.com
We recently completed the I-Tech Cleveland store. I have attached several photos. The Magic Metal material proved to be a marvelous solution for I-Tech, and airport retailer. The backlit material creates a vibrant aesthetic that is visible for long distances down the corridors. We believe it catches the attention of the passing and usually hurried travelers, and it helps to lure them into the space. We have received compliments on the design from the Cleveland Airport officials, as well as from many travelers passing by. The owner of I-Tech is very pleased with the store design and attributes much of the success of the dynamic appearance to the Magic Metal material. We have stores soon to open in Denver, LaGuardia, Nashville, Houston, and Baltimore airports. All of them will incorporate the illusion flex material, as it has become a part of I-Tech's identity.
Thank you,
David Nobles, President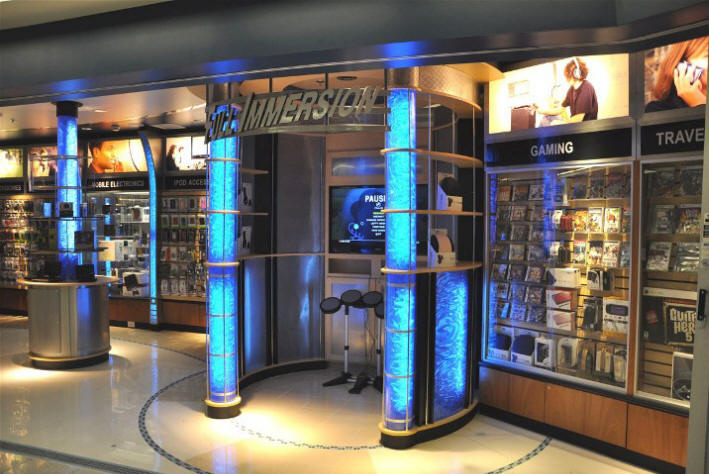 Click on an image to enlarge.